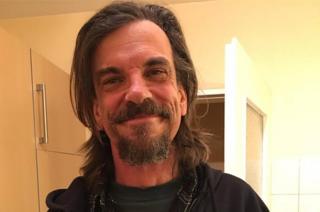 An American man has been named as one of the victims of Wednesday's deadly attack in London,
Kurt Cochran, from Utah, died in the attack and his wife Melissa was seriously hurt, their family has said.
They were celebrating a 25th wedding anniversary and also visiting Melissa's parents, who work on a Church of Jesus Christ of Latter-day Saints mission.
They were struck when the attacker drove a car over Westminster Bridge, near the Houses of Parliament.
So-called Islamic State has said it was behind the attack, which left four people dead, including the attacker.
Eight people have so far been arrested.
Read more »